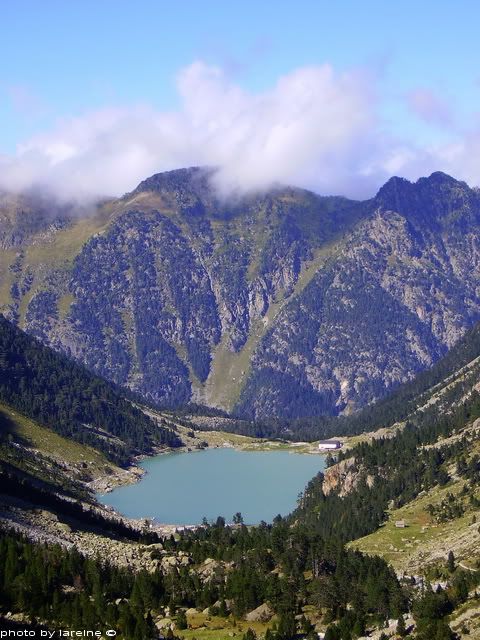 le
lac de Gaube
(Gaube lake), Hautes Pyrénées
This is my first entry for
Wordless Wednesday
. I know this is supposed to be wordless, but I just want to say a few words about the photo. This is the Gaube lake (lac de Gaube) in Hautes-pyrénées seen from approximately 1900 m above sea level. We passed by the lake on our way to les Oulettes de Gaube (and from les Oulettes, you will have a magnificent view of le Vignemale, the highest point/summit of the French Pyrenean although you can already have a great vista from lac de Gaube) . The path is part of the GR10 (grande randonnée 10), an official hiking/trekking trail.
There's a chair lift (
télésiège
– the kind used in ski resorts) from the starting point of the trail to the lake. Afterwards, you can hike up to this point (where the picture was taken). We chose not to take the lift. We're not professional hikers but I don't feel comfortable taking the
télésiège
so we walk all the way.
But the physical exertion was all worth it, especially when you see the spectacular panoramic view of the valley. Aside from that, the trail itself is quite breathtaking and you will have an adrenaline rush, not only from the effort of hiking but also from the landscape.
see other wordless wednesday participants