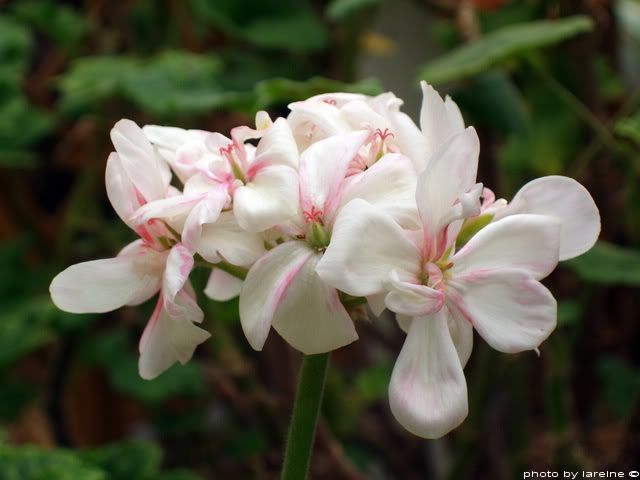 Pelargonium, also known as Garden Geranium
one of the many plants of my in-laws

There's something about you that obliges me to speak in whispers and sighs.
Is it your fragile beauty holding up against the world's coldness and indifference? Or that smile on your lips as you gaze at me innocently? Or maybe the pale blush on your smooth white cheeks while you murmur your secrets to my ear?
I wish to press you closer to me…
to feel your tender gossamer skin against my rough calloused hands… to breathe your faint delicate scent … to hear the imperceptible quickening of your pulse as I look at you leisurely, lovingly, longingly…
Do I sound delirious? Perhaps. But I am not to blame, for your fairness and grace compels me to call the
Muses
.
How I wish to possess you!
Yet, it would be cruelty and selfishness on my part. The price for giving in to this whim is to see you hurriedly, excruciatingly, unequivocally perish. I will only destroy your gentle guileless spirit.